Free, full-color map/brochures are available. To request a printed copy, please use one of the following methods:
• Fill out our Free Info form for maps plus information about more Civil War sites in Maryland, Virginia, North Carolina and West Virginia.
• Call 800-MDISFUN.
• Visit www.mdwelcome.org.
PDF Maps to Download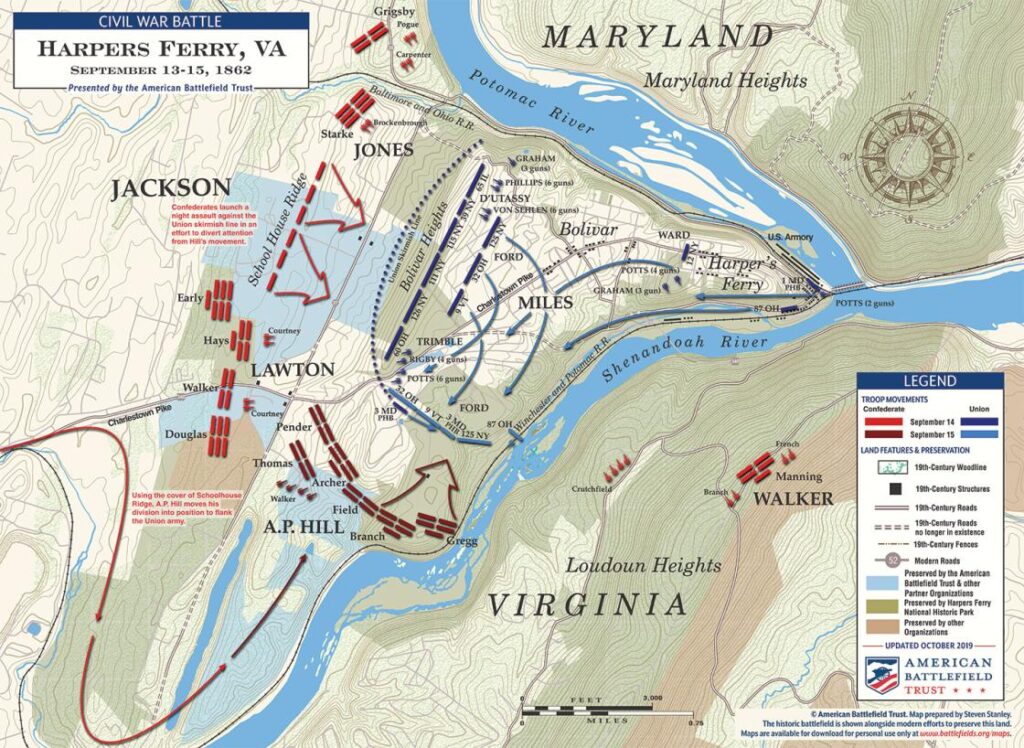 The maps are large, typically 36 inches wide, and therefore not suitable for printing on standard home and office printers, because the type will be too small to read. However, by using the Acrobat magnification tool, one can view the PDF maps on a computer monitor. Some people have captured small portions, using a "screen shot" technique, which then can be printed on 8.5×11-inch paper.
• The Gettysburg Campaign [PDF 420K]
• The Antietam Campaign [PDF 476K]
• John Wilkes Booth: Escape of an Assassin & War on the Chesapeake Bay [PDF 652K]
• Baltimore: A House Divided & War on the Cesapeake Bay [PDF 516K]
• Maryland–Virginia Civil War Trails combined states [Revised September 2013]:
• Map Side [3.1MB] with 12 city insets
• Narrative Side [1.4MB] includes 5 campaign maps, timeline, photos, synopses, and more.
Note: Viewing PDF maps requires Acrobat Reader, which is available free from Adobe.