Texas citizens voted overwhelmingly to secede in February 1861, against the wishes of Gov. Sam Houston, who was forced from office. Many of the U.S. troops stationed in Texas at the time, including Robert E. Lee, ultimately decided to cast their lot with the Confederacy as well.
Its vast cotton and sugar plantations, its trade with Mexico, and its open ports gave Texas a special place in the Confederacy even though it was located at the new country's far west border.
The state became the base of operations farther west including a campaign to gain control of New Mexico and beyond in 1862.
Approximately 90,000 Texans served in the military during the war. They fought in every theater and distinguished themselves in the Battles of Antietam and Gettysburg.
CW TXUnion blockaders were successful against Texas gulf ports, but Federal efforts to capture the state's coastline were generally repulsed.
The last land battle of the war was fought in Texas near Brownsville May 13, 1865, more than a month after Lee's surrender at Appomattox.
On June 19, Union forces landed at Galveston and brought word of final victory and emancipation there. The modern-day "Juneteenth" commemorations are based on that event.
Identifying and touring Texas's varied Civil War sites has been made easy through the brochure "Texas in the Civil War," published by the Texas Historical Commission. Download or order a free copy from www.thc.state.tx.us.
Austin
Texas State Cemetery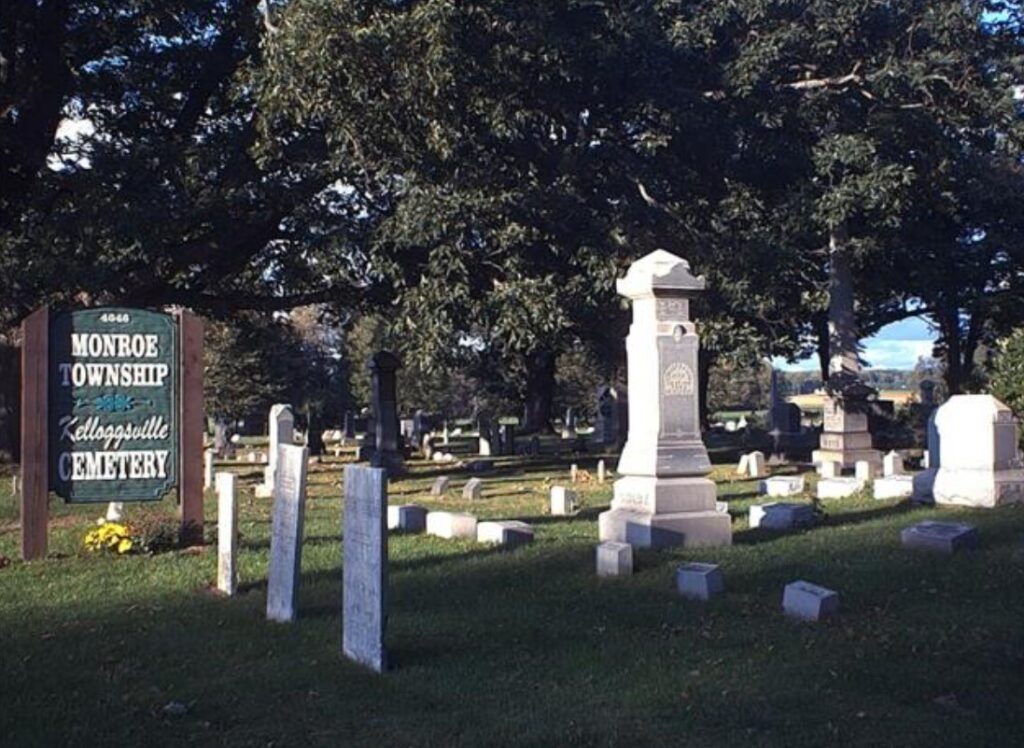 909 Navasota St, Austin TX 78702
512-463-0605
Established in 1851, this cemetery holds the remains of state governors, senators, congressmen and other important figures in Texas history. Among the famous Civil War characters buried here is Gen. Albert Sydney Johnston, considered by many to be the South's best general, who was killed at Shiloh in April 1861. More than 2200 Confederate soldiers and their widows also are buried here.
Visitors center open Monday–Friday 8 am–5 pm. Cemetery open daily 8 am–5 pm.
Another Austin Civil War-related site: Texas governors first occupied the Governor's Mansion, 1010 Colorado, in 1856. However, it is closed to tours indefinitely due to fire damage.
Fort Worth
Texas Civil War Museum
760 Jim Wright Freeway North, Fort Worth TX 76108
817-246-2323
Exhibits include outstanding examples from a UDC Confederate flag collection, Victorian dress and other civilian and military artifacts. A film "Our Homes, Our Rights," depicting Texas' involvement in the war is shown every half hour. Tuesday-Saturday 9 am-5 pm. $6/adult.
Corsicana
Pearce Collections Museum
Cook Education Center, Navarro College
3100 W Collin St, Corsicana TX 75110
903-875-7642
About 5 percent of the Pearce Civil War Collection is on display at this interactive museum at Navarro College. The collection contains rare letters and other items from military and civilian leaders as well as the common soldiers of both sides. Access to the bulk of the collection is by appointment. Open Monday-Friday 10 am–5 pm, Saturday noon–4 pm. $8/adult (includes Western Art Museum).
Brownsville and Area
Historic Brownsville Museum
641 E Madison St, Brownsville TX 78520
Brownsville's military history, dating from a Federal fort located here in 1846, is explored. Occupied by Texas militia in 1861, Brownsville became an important Confederate port (briefly taken by Union troops in 1863).
Open Tuesday-Friday 10 am-4 pm, Saturday 10 am-2 pm. $2/adults.
Palmito Ranch Battlefield
Marker located 12 miles east of Brownsville on Texas Route 4
A lone roadside historical marker with a short description of the battle is the only commemoration of the "last land engagement of the Civil War" fought May 12–13, 1865. Confederates defeated about 500 Union infantry trying to track them down near the Mexico border. The Southerners ended up capturing more than 100 Union soldiers during the running battle. The tables were turned a few weeks later after Confederate Gen. Kirby Smith surrendered all troops in the Trans-Mississippi on May 26, 1865.
Comfort
Treue der Union Monument
400 block of High Street near the Comfort middle school campus
Unusual monument here to a band of loyal-to-the-Union German immigrants who made an attempt to travel to Mexico, then join the Union army. Nineteen members of the group were ambushed and executed by Confederate soldiers at the Nueces River Aug. 10, 1862. Their remains were recovered in 1865, and this monument erected on the spot of their burial.
The monument also recognizes German immigrants killed in similar incidents. The name of the monument means "True to the Union." The national flag flies continuously at half-staff here.
Fort Bliss
Fort Bliss Museum
Pershing and Pleasanton roads, Fort Bliss TX 79916-3802
915-568-3390
This fort, established in 1848, served as the Confederate headquarters in the area and the jumping off place for Gen. Henry Sibley's 1862 operation in New Mexico. The fort's museum offers Civil War exhibits. Open 9 am-4:30 pm Monday-Saturday. Free.
Fort Davis
Fort Davis National Historic Site
Route 17, Fort Davis TX 79734
432-426-3224 extension 220
Ft Davis Named for Jefferson Davis, who was Secretary of War at the time (1854), this fort was one of many U.S. frontier military installations claimed by Texas forces at the outbreak of the war. It was a supply post for Sibley's 1862 New Mexico invasion during the relatively brief Confederate occupation.
The visitor center offers a short film and begins a self-guided tour of restored structures. Open 8 am–5 pm daily (central time). $3/adult.
Hillsboro
Hill College
Texas Heritage Museum
112 Lamar Drive, Hillsboro TX 76645
254-582-2555
The award-winning "Texas in Blue and Gray" gallery offers much on the war including weapons, flags and other relevant artifacts. Confederate records research available. Museum open Monday–Thursday 8 am–4:30 pm, Friday 8 am–4 pm. Open Saturday 10 am–5 pm and closed Monday June–August. Free.
Sabine Pass
Sabine Pass Battleground State Park and Historic Site
6100 Dick Dowling Road, Port Arthur TX 77655
(1.5 miles south of the City of Sabine Pass and 15 miles south of Port Arthur via State Highway 87)
409-971-2559
Once the second-largest seaport in Texas, Sabine Pass served as a main Confederate shipping point. Union forces, helping to institute a blockade on the port, briefly occupied the lightly defended town in September 1862, but returned it to Confederate hands after a few days. On Jan. 21, 1863, a small Confederate flotilla captured one of the blockaders then stripped and burned her. That summer Confederates constructed a fort under the command of Lt. Richard "Dick" Dowling to protect Sabine Pass and other Texas ports. On Sept. 8, 1863, a strong Federal fleet with 5,000 troops attempted to take the fort. Fighting back, the tiny Confederate garrison (an estimated 46 men) and its guns inflicted heavy damage and forced the Union fleet back to New Orleans.
The park here features a pavilion with interpretive panels focusing on the 1863 battle with more signage along a walking trail. Open daily 8 am–5 pm. Free.
Tyler
Camp Ford
Located about 4 miles northeast of downtown Tyler on Route 271
Established in 1862 the war as a Confederate muster and training facility, the site became a prison for captured Union troops in July 1863. Following Confederate victories in the 1864 Red River Campaign, the prison population swelled briefly to approximately 4,700, overcrowding the stockade. The fort continued as a prison until May 1865 when Confederates in the Trans-Mississippi officially surrendered.
Interpretive panels, a walking trail, and rebuilt portions of the stockade and other features are part of a developing park.
Antebellum mansions and other Civil War-related Texas homes
Varner-Hogg Plantation, West Columbia
State historic site interprets life on a pre-war sugar plantation. Tours of the home and the remains of a sugar mill and slave quarters are offered.
Earle-Harrison House, Waco
Built in 1858, this plantation house was home to Confederate Gen. Thomas Harrison.
Samuel Bell Maxey State Historic Site, Paris
Constructed shortly after the war by former Confederate Gen. Samuel Bell Maxey. Some of his Civil War items are displayed in the home.
Liendo Plantation, Hempstead
Built in 1852, this restored home was the center of one of Texas' earliest cotton plantations. During the war, the site hosted training camps, an interment camp and a hospital.